Increasing your security everyday
We develop innovative security products and services that help you feel more secure in your everyday life.
Sold & trusted by the world's largest retailers
We have partnered with some of the world's most trustworthy brands, including Best Buy and Walmart.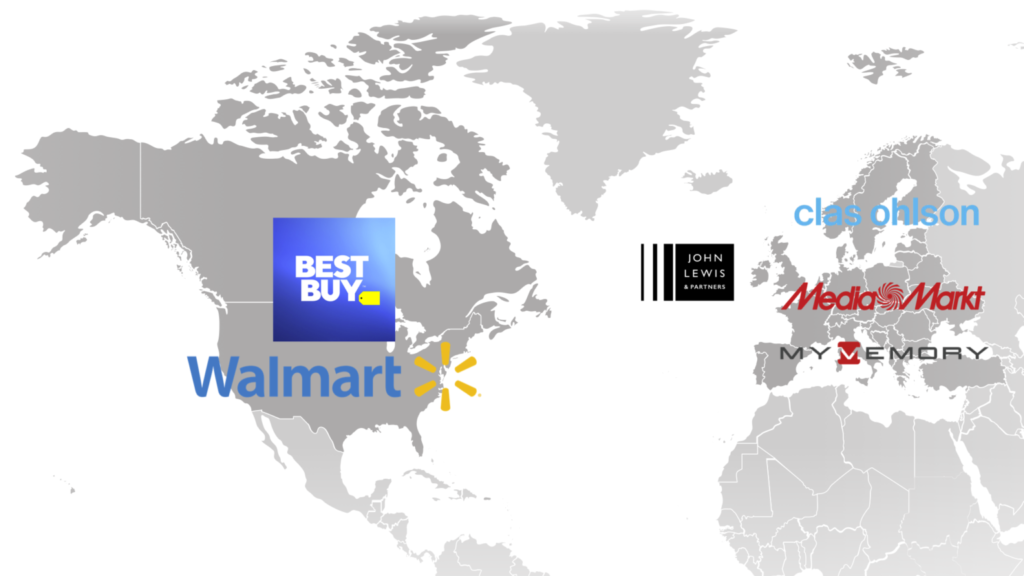 Rigorous testing ensures we stay ahead of the bad guys
Rest assured that the product you're holding has been thoroughly tested and is CE Marked and Approved.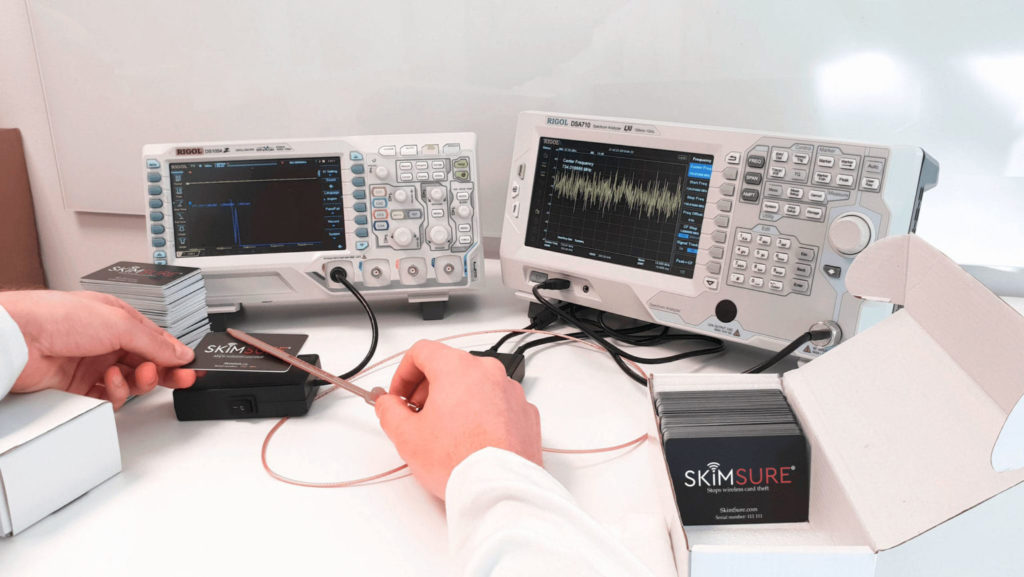 Making security simple, while working sustainably
Sustainability guides everything SkimSure does, and we take pride in ensuring that the way we work is sustainable. Below are a few of our initiatives:
Minimizing the Environmental Footprint
We maximize the use of renewable and recycled materials in our manufacturing process, ensuring that we minimize our Environmental Footprint.
Part of the WEEE directive
We are part of the Waste Electrical and Electronic Equipment (WEEE) Directive, which encourages the reuse and recycling of our used products.
Reducing Carbon Footprint
We continuously strive to reduce our Carbon Footprint by streamlining the various steps in our manufacturing chain, utilizing a more sustainable process with reduced emissions of CO2.
Regular Inspections
To ensure high standards regarding labor safety, working conditions and health for everyone in our supply chain, we regularly inspect our manufacturing partners. We work with independent third party inspectors who follow the SMETA audit methodology.
Supporting 'Hand-In-Hand
We support the non-profit Hand in Hand​, which works to ​eradicate poverty in communities by helping ​grassroot entrepreneurs turn their skills and potential into jobs.
Management

Our values
Entrepreneurial
Our overriding value is an entrepreneurial spirit. We design and develop new solutions to new problems. The problems we're solving are inherent to the digital age we live in. To stay ahead of the competition, it's not about knowing what you know, but learning what you don't know. We dare to be different and have a constant desire for renewal, and thus take risks, reach beyond boundaries, and experiment.
Our first product, the SkimSure® security card, protects against payment card fraud. We are currently working on solving the problems of tomorrow.
Passionate
We are passionate about helping people feel secure in their everyday life. We value passionate team members and we encourage personal development. With a passionate and determined mindset, everything is possible. Our team consists of people from diverse backgrounds, united by their passion to help others feel secure.
Our passionate team works hard every day to bring you the best solutions to tomorrow's problems.
Leadership
We take pride in leading the way in consumer security. We deliver our very best in all we do, holding ourselves accountable for the results. Our team leads by example, with an open mind and with a constant focus on our customers.
Our brand ambassadors have visited over 200 retailers' stores to provide them with tools and support to create the best customer experience.
Customer Centric
We know that if we focus on the customer, all else will follow. Our customers guide the decisions we need to make. We strive to provide proactive customer service and devoted support in all we do. We do this by having open and honest communications and relationships with our customers.
We're proud that our customers value us and that we have a Net Promoter Score of 75%. Our customer service team is ready to answer your questions 24/7.